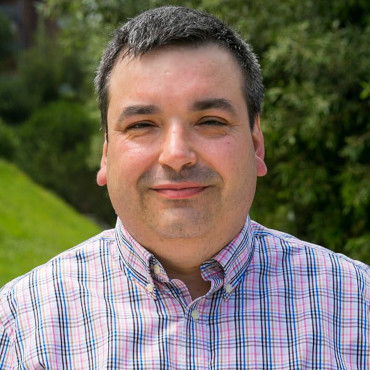 L.M. Aras Portilla
Apoyo Dravet director. Scientific director of Spanish Federation for Epilepsy
Luis is a Medical Doctor with more than 24 years of experience in the areas of family and community medicine, validation of disability and dependence, as well as in pre-hospital and hospital emergency services.
Currently he is working in Navarre Health Service at the pre-hospital emergency area.
Luis has a daughter diagnosed with Dravet Syndrome.
He is Director of ApoyoDravet, a no-profit organization, born from of a group of volunteers working at Hospital Universitario Donostia, providing support to Dravet affected patients.
Luismi is also Scientific Director of Spanish Federation for Epilepsy and the coordinator of INDRE, a research network.
Luis is also CEO at Cognitive Impulse (a social company focus on cognition research)
He is Scientific consultant at MJN neuroserveis.
He is author of several scientific publications.